Monthly Archives:
December 2011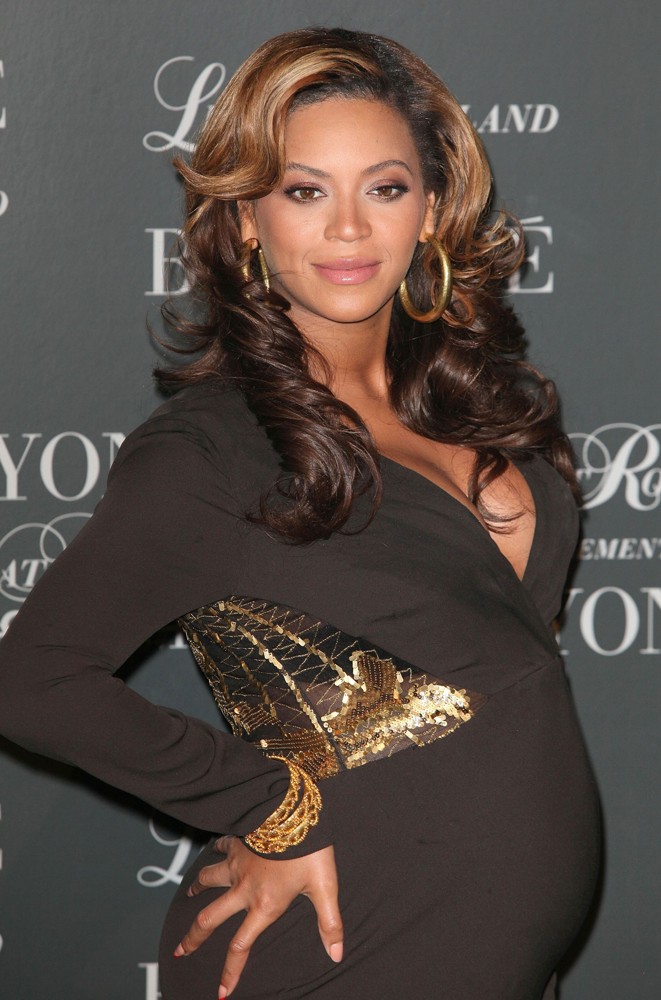 Beyonce Knowles has revealed what songs she liked the most throughout the year. In the top 10 list of her "Favorite Songs of 2011″, Queen Bey includes Canadian teen popstar Justin Bieber, British singing sensation Adele, and Barbados R&B singer Rihanna.
However, instead of picking one of Bieber's songs from his album, Beyonce is more impressed with his skill in doing Chris Brown's hit single "Look at Me Now". As for Adele and Riri, she chooses "Someone Like You" from the former, and "Man Down" from the latter.
The mom-to-be adds Jay-Z's song, "N****s in Paris" and Kelly Rowland's, "Motivation", to the list. She also picks Drake's "The Motto", Big Sean's "Dance (A$$)", Future's "Tony Montana", James Blake's "The Wilhelm Scream", and Frank Ocean's "Novacane".
Beyonce Knowles' "Favorite Songs of 2011″ List:
Source: Ace Showbiz
Justin Bieber's "Mistletoe" jingles 2-1 on Billboard's final Holiday Songs chart this season, dethroning Mariah Carey's 1994 carol "All I Want for Christmas Is You," which led the list all four of its previous weeks.
This year, Billboard premiered the 50-position seasonal songs survey, which ranks holiday tracks of all eras based on a formula blending airplay on more than 1,200 radio stations, download sales and streaming data as tracked by Nielsen Entertainment.
"Mistletoe" decorates the Holiday Songs perch by registering a 147% gain to 155,000 downloads sold in the Dec. 19-25 tracking week, according to Nielsen SoundScan and holding at No. 1 for an eighth (non-consecutive) week on the Holiday Digital Songs chart.
On Holiday Airplay, "Mistletoe" debuts at No. 44 with a 78% increase to 12 million in audience, according to Nielsen BDS. The song has drawn its greatest radio support from adult and pop stations, as it jumps 6-2 as the Greatest Gainer on Adult Contemporary and becomes the Pop Songs chart's first holiday hit in 12 years with a launch at No. 40.
Carey can't be too upset with Bieber for knocking her out of the Holiday Songs penthouse: their duet remake of "Want" rebounds 37-24.
Both "Mistletoe" and the "Want" collaboration with Carey appear on Bieber's album "Under The Mistletoe," which ranks at No. 4 on the Billboard 200 in its eighth chart week. The set has sold 1.2 million copies, according to SoundScan.
Michael Buble's ballad version of "Want," meanwhile, bullets at No. 22 on Holiday Songs; it logs a fifth week atop Adult Contemporary this week, matching Josh Groban's "Believe" (2004-05) for the longest reign for a holiday song in the AC chart's 50-year history.
Below Bieber's "Mistletoe" and Carey's original "Want," Jose Feliciano's "Feliz Navidad" (No. 3), Nat King Cole's "The Christmas Song (Merry Christmas to You)" (No. 4) and Brenda Lee's "Rockin' Around the Christmas Tree" (No. 5) round out the top five on the Holiday Songs chart that reflects activity through Christmas Day.
Bieber places an additional song in the Holiday Songs top 10, as "Drummer Boy" debuts at No. 9.
As the survey is not exclusively a ranking of Christmas songs, Adam Sandler's "The Chanukah Song" bounds in at No. 20. The 1995 single ("for all those nice little Jewish kids who don't get to hear any Chanukah songs") soars 30-5 on Holiday Digital Songs (21,000, up 107%) after the eight-day holiday began Dec. 20.
Source: Billboard

Mark Wahlberg surprised movie fans everywhere when he announced plans to hook up with Justin Bieber on the big screen. But when MTV News caught up with the "Contraband" star recently, he explained why he wanted to work with the teen phenom on the basketball-themed drama.
"Intuition. I'm pretty intuitive," he said of why he thinks shooting a film with the pop star is the right choice. "I see the guy and spent time with him, and you see what he does and how he does it, and then you actually have a conversation with him, and it's there."
Of course, if it doesn't come easily to the rookie actor, Wahlberg has a backup plan: "It's there — and if not, I will extract it."
When MTV News caught up with Wahlberg and Bieber earlier this year at the MTV Movie Awards, they opened up a bit more about the in-the-works flick.
"Wait till you see me and Bieber in the flick. Think of, like, 'The Color of Money,' " Wahlberg said of his "old guy" role. "So I get this call from Paramount [with a story about] an old guy and a young guy. I'm like, 'Cool, let's get Jack [Nicholson]. Let's get Robert De Niro. Let's get Robert Duvall.' And they go, 'What about Garrett Hedlund?' I'm like, 'For what?' " he further recalled. "They're like, 'For the young guy.' "
Bieber, who previously appeared on the big screen in his 3-D concert flick "Never Say Never," said he hopes to be on a film set by sometime next summer. And while he kept his plans hush-hush, he added that his team is "working on the script."
Source: MTV
It looks like Taylor Swift and Justin Bieber are among the nicest celebrities in Hollywood.
According to the Ethics experts at the The National League of Junior Cotillions and Taylor Swift, Justin Bieber and Paula Abdul have been named the Best Mannered People of 2011.  The organization recently released their annual list of the most outstanding role models of the year and all three made the cut.  Swift and Bieber were selected for consistently showing courtesy to their fans and veteran Abdul was picked for her always-encouraging words of wisdom to aspiring performers as a judge on America's The X Factor.  British royal Catherine, the Duchess of Cambridge topped the list for showing great poise and dignity while in the spotlight.  Meanwhile, Harry Potter star Emma Watson, athlete Aaron Rogers and child star Jackie Evancho were also honored.
The star that took the crown and earned the shameful crown of Most Ill-Mannered Person of 2011 was reality star Kim Kardashian.  The  star was cited for making a private matter a public spectacle and disrespecting the institution of marriage.  Kim split from basketball player husband Kris Humphries just 72 days after their high profile summer wedding.  What do you think of the list?  Do you think Justin and Taylor are the most well-mannered?
Source: BSC Kids
Justin Bieber has finally made it to the big time thanks to his new TLC holiday special. Luckily for his fans, he allowed Good Morning America to follow him for a behind the scenes look ofThis Is Justin Bieber special that will air on December 21st. It gives you a look at what to expect and also a fun look at how it is for Justin to gear up for one of his shows. You will find it at the very bottom of this post.
I am glad to see that he is milking the holiday album to help bring his fame back up, but at the same time, he has already released so much this year. A book, movie and now a TV special all within a year is a bit much. We get it that he is talented and very likeable, but even at this young age he does not have that much to share with the world yet. However, I can see him actually going to acting since he adores being in front of the camera so much.
Are you excited for his holiday special? I think it has the makings of being a hit, but I am confused as why it will be on TLC and not another network. I would think that Disney, Nickelodeon or ABC Family would be a better idea for him. But I suppose that TLC is wanting to expand themselves as more of a family network, so it could help them out on that way. I am just thinking that you would hear a lot more about it if it were on a dedicated teen network.
Source: BSC Kids